Looking for a zero-risk opportunity to expand your business's reputation through placements in major publications?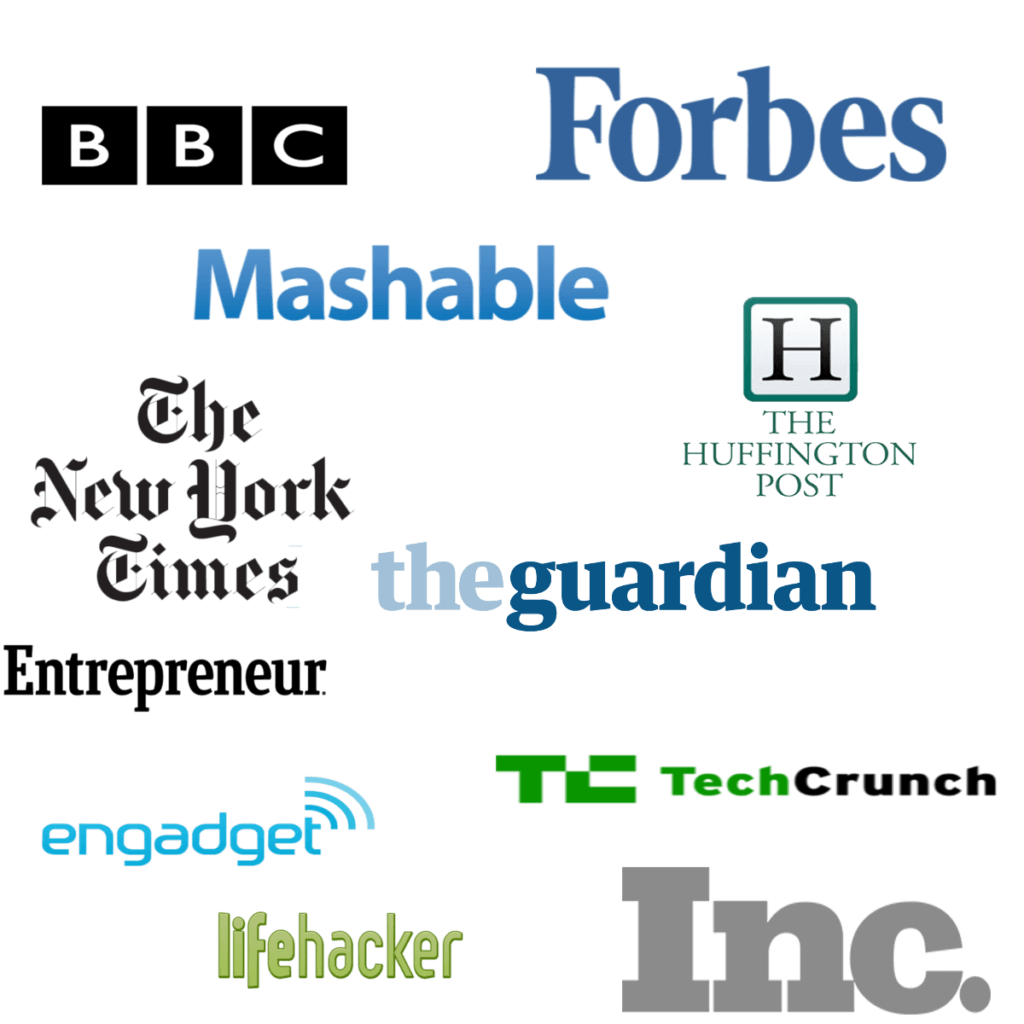 Our services provide brand positioning, media outreach, and search engine optimization all in one.
We work with networks of contributors who are constantly in search for new topics to write about. Because today's online publications are monetized through advertising and page hits rather than by subscription, writers are often so bogged down with the volume of content they have to create that they simply don't have time to hunt for material. These writers communicate with firms like ours, who are able to "source sources" for them.
 Our placements help companies build their reputation, increase their authority, and reach wider audiences. Our contacts' articles always include backlinks to your website, which encourages traffic and improves your page's performance in search engine rankings. Contributors publish sleek and shareable content; we recommend blog posts or analyses that include infographics, charts, and non-sales oriented videos, as these types of media are easiest to get published.
When you use our services, we show our thanks with a complimentary press release to over five hundred syndications including CBS, NBC, and FOX News, announcing your recent appearance in a major publication. We are also able to schedule full feature interviews with journalists at publications as popular as Forbes, Entrepreneur, INC, and the Huffington Post. Please contact us for special pricing.
We work differently.
Traditional PR firms charge an average of $3000 to $10000 per month in retainer fees and often don't deliver meaningful results. While these firms are able to place their clients in prestigious publications, many clients end up paying thousands before that happens. Even then, most of their article placements don't contain backlinks, meaning they won't increase site traffic or improve page rankings. Our services make a bigger impact at a lower cost. 
We guarantee results at no risk.
Unlike traditional PR firms, we don't ask for fees up front and only receive payments upon the completion of our services. Instead, we use Escrow.com, which secures your payment in a legally arbitrated environment where you won't have to release it until the articles are published. This guarantees a fair, secure, and honest transaction for both parties. Additionally, we sign non-disclosure agreements with each of our clients to further protect your brand's reputation and authenticity.
Get started
This spreadsheet 

contains information on the different 

publications we work with, site metrics, examples, rates, estimated time of completion and more.
If you would like to schedule a meeting and speak to a director, please do so at

https://calendly.com/aberryhill

. You may also email alex@gaeasolutions.org or dhaviland@gaeasolutions.org or call (720) 924-8653 with any questions.
What sets us apart from others?
We're philanthropic.
We donate five percent of proceeds back to the non-profit (501(c)3)
of your choice, and provide you with the receipt.
Our fees are lower than industry averages —
we charge less and promise more.
If for some reason we can't deliver, you don't pay a cent.
Pay less for guaranteed results.
We're connected with contributors for some
of the largest publications in the world.
Bloomberg? We can get you in there. Forbes? 
Entrepreneur? Wall Street Journal? Absolutely.
We're secure.
We use escrow, ensuring a fair transaction for both parties.
We sign NDA's with all of our clients and we never spoil the articles'
authenticity by referencing your company's name on our site.
Legal Stuff
Disclaimer: We are not lawyers and this should not be considered legal advice. You should seek appropriate counsel for your own situation. Please note that our site is directed toward readers in the United States. If you are conducting business outside the United States, we encourage you to understand your obligations regarding disclosure.
Disclaimer: We are not accountants and this should not be considered advice in regards to anything of that matter, including charitable deductions or tax deductions in general. You should seek appropriate counsel for your own situation, and to confirm the application our services have to your business. And please note, this post is directed toward readers in the United States. If you are conducting business outside the United States, we encourage you to understand your obligations regarding disclosure.
We are partnered with many other vendors who act independently as independent contractors, using their own technology and their own methods. They assume all responsibility and torts for any actions that may happen as a misrepresentation or poor implementation of their services. We will be active in holding them legally accountable to a reasonable degree.
*We reserve the right to refuse any cause you may want to support based on ideological grounds. We do not support hate groups or groups promoting pseudoscience, like the anti-vaccine movement. We are rigorous in maintaining a transparent profile, and therefore we must disclose that some endorsements and recommendations were incentivized. This is required by the FTC.
**Due to the fact that we cut a check immediately to a non-profit once a payment is secured through escrow, all payments are considered non-refundable. If there happens to be a serious issue, then we can figure something out, however the charitable donation is completely non-refundable.