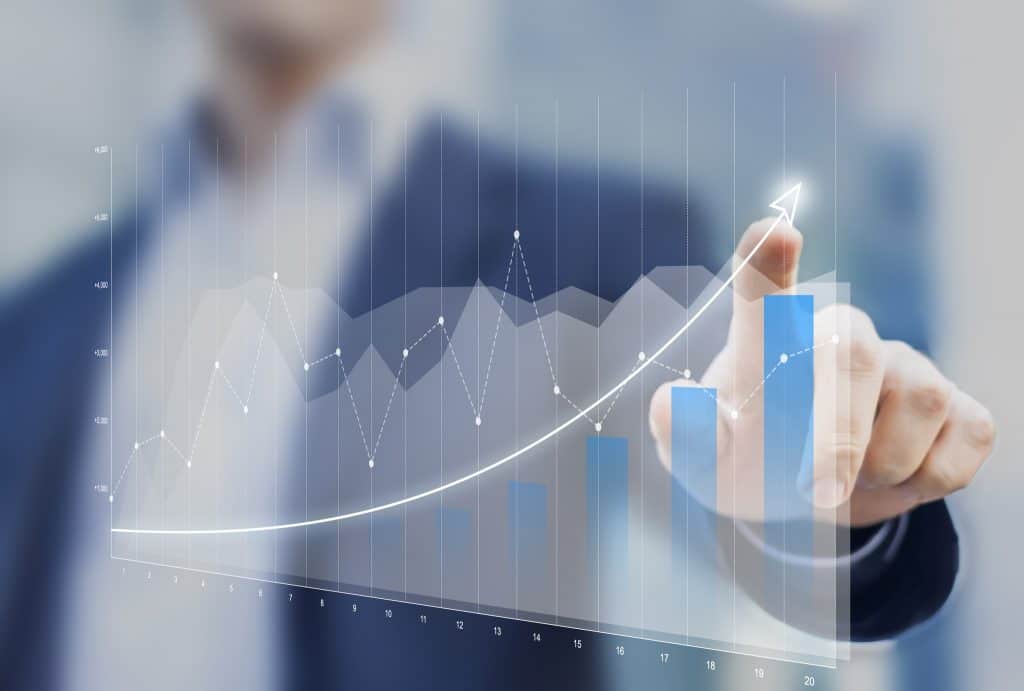 Wikipedia is a beacon, sitting at the top of Google search results, providing references for the masses to make informed conclusions on topics. A place where you can (generally) trust that the sources will generally be reliable, and talk about topics of notoriety, rather than the mundane. As an entity (aka a business), it is a place, where if you have been entered into its digital halls, you have "made it" in some sort of sense. This perception has been perpetuated by a strict set of community guidelines that make sure that whatever content goes into Wikipedia is important and well vetted. However, there is a difference between what is perceived and what is actually the case. And the reality is, it is not against the rules of Wikipedia to use it for marketing purposes… well, kind of, as we will explain in this article.
What does well kind of mean? It means someone with a conflict of interest can update the page, as long as the conflict is disclosed. The Wikimedia Foundation has a set of guidelines for this, which you can see here.
However, it's not like you can create or edit a page with whatever you please. You still have to have verified, notable information, from legitimate sources. This means no articles that include loose mentions, no personal blogs, no press releases, no marketing materials, period (though you will be able to include your website's homepage). The sources must come from trusted sources, which according to community guidelines, have to be from valid news organizations such as The New York Times, Forbes, and CNBC, or scholarly institutions such as The Brookings Institute, and Harvard. Bias sources are allowed, as they provide perspective, however they must be presented with neutrality in the article. Also if you've won awards or been appointed to a prestigious council, those qualify as well. You can read more about this here.
So how is it possible, with all of these strict guidelines, to drive business? Assuming you are able to get a page, you now have something of immense value: a high ranking Google result that builds an aura of trust and authority around your brand. Whenever potential customers search your name, due to the virtue of Wikipedia being in Google's Knowledge Graph (represented as a predominant infobox on the side of the search results), your corporate website most likely will be listed in the search results adjacent to your Wikipedia page… a place where people can go to learn vetted information about your company; a key process in the decision making process that you now have more control over. Additionally, you can put your company's homepage link in your page, which is positive for your homepage's search rank, as well a place for Wiki's readers to easily click through to when they're ready to do business. However, this is just an ancillary benefit, and only the first step of our Wikipedia marketing strategy.
I want you to do an exercise with me. First, imagine yourself as a marketing director for a debt settlement company. Once you have settled into your new role, open a new browser, and pull up Google. If you are using Chrome, open Incognito Mode. I'd like you to type "debt settlement", a query which gets 155,000 searches per month, and costs $15.35/click if you advertise through Google. That's $15.35 per click! Not per sale, or email signup, or other positive sales metric. Why is it so expensive? Because that's what companies compete to pay in AdWord's bid based market.
Once you've done this, notice the rank of the Wikipedia page. On mine, as you can see below, it's ranked number 4 after advertisements, a position that theoretically gets 9% of all of the traffic on that query. For debt settlement, if you check out Wikipedia's pageview counter, you will see that within the last 20 days (10/3 – 10/23), it has seen 1524 pageviews alone from people looking for information from Wikipedia.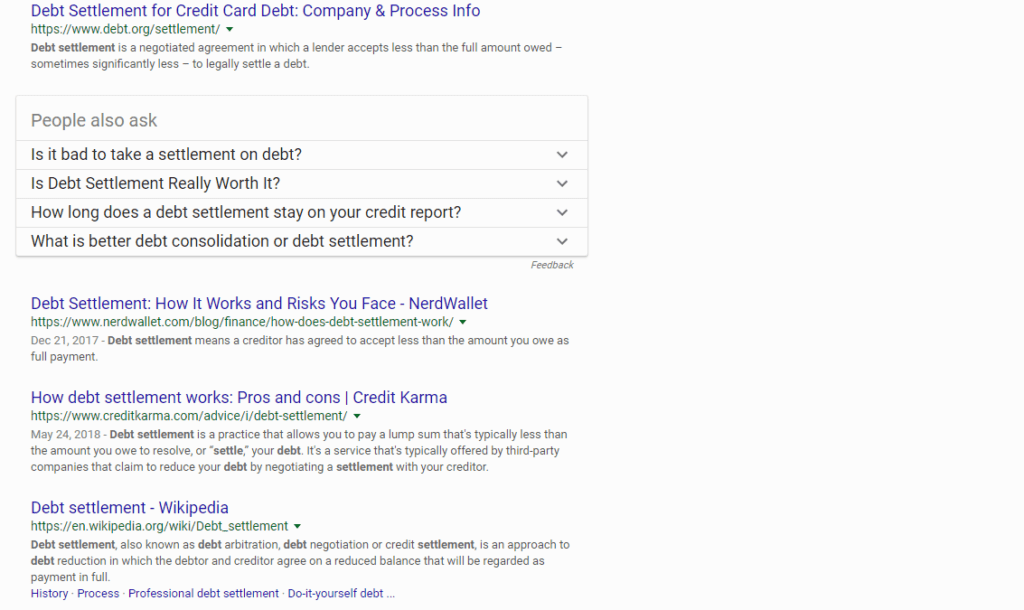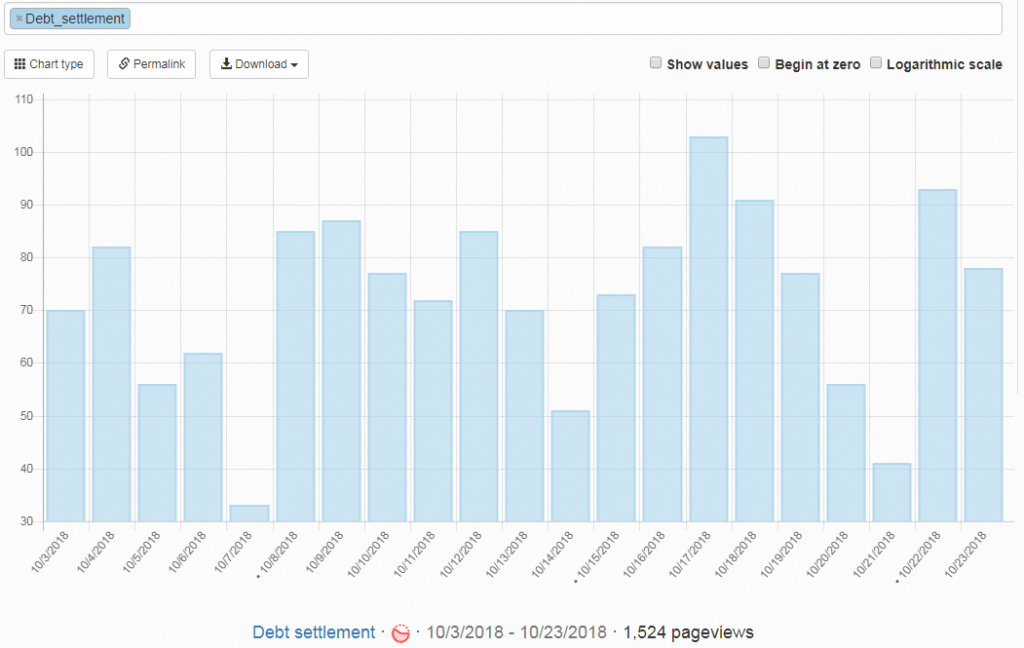 In perspective, that's 27,813 people a year coming through a trusted third party source to do research on "debt settlement." Now imagine yourself as that debt settlement marketer in their office. Wouldn't you like to get some of that traffic through a trusted source, rather than a bias advertisement? How about as a consumer? Do you trust Wikipedia or an advertisement more?
Ok, so now you may be saying, "debt settlement's Wikipedia page isn't about my debt settlement company," and you'd be 100% right. It's not. However, if you are a notable debt collection company, and you have a Wikipedia page, things start to become interesting. As long as the proper disclosures are in place, there is little to stop the editor you have a relationship with from creating a page such as "list of debt settlement companies" as a "See Also" topic on the bottom of the page. Since there aren't many debt settlement companies with Wikipedia pages (unless you count multinational banks), you are now on an exclusive list of companies in that field, essentially recommended by Wikipedia as a notable company. And if you are a customer using Wikipedia to do research about the process, "list of debt settlement companies" becomes a logical next click through. Also, there is now a Wikipedia page called "list of debt settlement companies," which pending some link building to the page, should be a high ranking page for the very consumer oriented query of "debt settlement companies," which gets 14,800 people searching a month, and costs $15.41/click.
In conclusion, think of this strategy as a way of hacking your way into a favorable position on Google in a hyper competitive, expensive market, with the backing of the authority of Wikipedia to drive traffic, and trust to your brand.