Our projects have been seen on: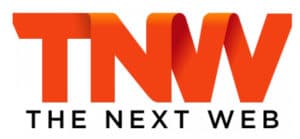 Looking for a zero-risk opportunity to expand your
business's reputation through placements
in major publications?
Our services provide brand positioning, media outreach, and search engine optimization all in one, with a social impact twist.
By getting you mentions in articles in popular publications, we help companies build their reputation, increase their SEO rank, and reach wider audiences.  The articles usually include backlinks to your website, which encourages traffic and can improve your page's performance in search engine rankings. 
We Guarantee Results At No Risk. 
If we don't fulfill our promise to get you cited in a publication, you don't pay.  We use escrow.com to secure all transactions for all sides.  If that doesn't work for you, we also use PayPal, who now has buyer protection for services, and intangibles.  
Our Process.
PR is a very customized process, since every brand, and every publisher is different.
Some brands just want the logo on their site for social proof.  Other brands want to get a lot of traffic.  Some brands just want backlinks for SEO.  Some brands want features.  Some brands want quotes.  Some brands want something else entirely.
Every brand, editor, and writer is completely different.  Therefore our process requires us to ask questions about your brand, and what your goals are.
We ask questions, because we believe listening is our most valuable tool.  By listening, it makes us confident enough that we can get you what you need at no-risk to you.
Flexible Pricing.
Every brand's goals is different.  Therefore our prices are different for every goal.  
On the low end, we get you social proof, and allow you to display "as seen on" logos on your site.  On the high end, we get you major, international news coverage, and staggering amounts of organic traffic.
However, it all depends on the brand's goals.  Therefore, we need to listen to what exactly you need, and adjust accordingly.  All of our prices are based on industry averages. which we can prove.  Contact us for a custom quote.  
For pre-packaged service pricing, go here.
Donating 100% of Profits To Charity.
Gaea Solutions is trying to set an example in the business world, therefore we donate 100% of our profits to local food banks.  The food bank depends on the area that you're in, and we are open to suggestions.  We typically target areas that have a history of being altruistic, since we believe that hungry people, are hungry people, no matter where they are.  The total donations are calculated every quarter.
Get Started.