Our content has been seen in:



Is SEO snake oil?
SEO. The acronym alone is sort of a trigger word for marketing voodoo. And this makes sense. The industry is built upon confusing terminology, and promises there is no way that any reasonable person could make, like, "we guarantee you the number one spot in Google for your keyword." Nobody can guarantee that, because nobody, except Google, is Google, and Google is constantly updating their algorithms to make this more and more difficult to game.
Now, because of this, and similar rhetoric, SEO is basically the snake oil of marketing.
However, if you rake through the muck that is the industry, you will find there is a reason why it is a nearly $80 billion industry per year in the United States alone: it's the preferred strategy of most marketers.
Study after study shows that it is one of the best inbound marketing techniques there is, with a Nielsen study showing it ranked in the "extremely important" category of marketing channels, and a SmartInsights study showing that it has a 46% higher ROI than social media.
Additionally, significantly more professionals agree that inbound marketing is more effective than outbound marketing, and that SEO is their top priority, according to HubSpot.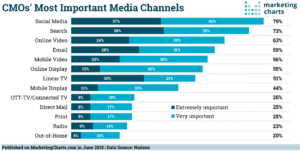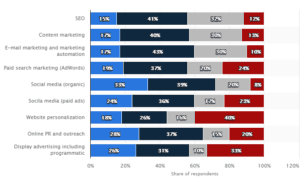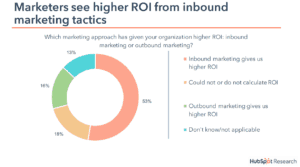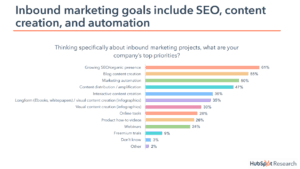 Since the most successful businesses are numbers driven, can you say that with these,  SEO doesn't work? 
So, what is SEO, without all the terms?
Simply put, search engines are looking for the most relevant, highest quality content to show people who are searching for it, because it's about the user experience, not you. This means that your site has to load fast, it has to have engaging content that keeps people clicking through the site, it has to have the keywords that people are searching for in the right places, and it has to be referenced by other relevant sites to show that your site is important enough to be cited. And that's it, in an incredibly basic sense. However, if you want to know all the factors necessary for a well optimized site, this infographic by Search Engine Journal does a great job laying it out.
What separates us from the rest?
Nothing! Well… almost nothing.
So what separates us from the other million or so others offering the same thing? Well, not too much. SEO is formulaic, so it's not like any of our approaches are completely novel. All provide comprehensive reporting. All create content and convince other sites to share it on theirs (also known as backlinking — a key factor in SEO). All do analysis of your competitors and the keywords your customers are searching for. All know how to edit the code and content on your site so your page loads fast, and so Google's algorithms can read your site accurately.
However, what we don't do is charge remotely close to the industry average price, $101 – $150 per hour, which brands are happy to pay, because they are paying it. Instead, we save you, on average, 75% of that cost, since we have streamlined and decentralized our process, putting tasks in the hands of operations that are the most efficient at what they are specifically trained to do. Think of it like The Manhattan Project, but for search.
Additionally, we donate a percentage of each hour we work to a cause of your choice, since business should produce some sort of other benefit to society besides economics.
Finally, wondering what marketers say is the most overrated marketing channel?