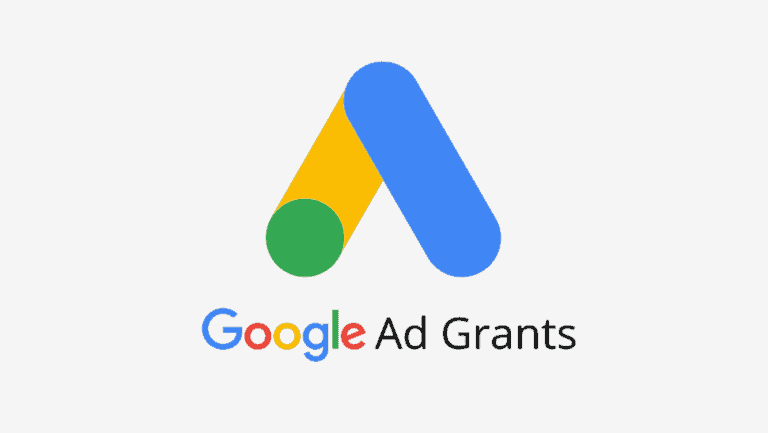 Before reading, see how Google Ad Grants can benefit your organization.
Oh great, another grant application. Arduous, and needlessly complicated are words that often come to mind. This isn't the case with Google Ad Grants, which grants $10,000 per month ($120,000/year) in Google Ad credits. While it is certainly a process, its high approval rate and relatively straightforward procedure make it a relatively simple application.
This grant is a boon for many non-profits, solving many of their problems like volunteer recruitment, hiring, fundraising, education, and service offers, among a wide array of other benefits.
Sure, once you get approved for the grants, there is a learning curve to managing the ads, but the application process itself is pretty straightforward and has a good approval rate. Just follow these 5 steps in order to apply.
1. Make Sure You Qualify For Google Ad Grants
We wrote a more in-depth guide to how to qualify and stay in compliance with Google Ad grants, but this is the short of it. First, not all non-profits qualify for Google Ad Grants. You have to be a 501(c)3 or equivalent organization in your country. That means no NFL teams, super PACs, political entities, private clubs, or anything like that. Only real charities doing good things. You also can't be a hospital, or a school (you can offer classes though). Philanthropic arms of hospitals and schools qualify though.
To stay in compliance, you have to answer their infrequent surveys, keep ads running, keep them updated every once in a while, and maintain a website that has "substantial" content on it (not as intimidating as it sounds), and is in good working order with no broken links, and HTTPS encryption. 
2. Get a TechSoup Validation Token
Now that you know how to qualify for Google Ads grants, the next step is to get a TechSoup validation token. Basically, TechSoup is a charity that works with businesses like Google to facilitate them providing tech to nonprofits at a charitable rate.
Navigate to their registration page.
Fill out their form. Here you will be required to enter your organization's information. You must be registered with the IRS or equivalent in your country, and have all the documentation they ask for.
It takes 2 – 14 days to approve your non-profit. Once they do, you'll see a token that looks something like 561g1256@YourOrgName. This will be important when you register for Google For Non-Profits.
3. Register for Google for Nonprofits
The next step is to become a member of Google for Nonprofits. Whether you want to use Google Ad Grants or not, Google for Nonprofits is also a valuable thing to be signed up for on its own, since it provides you a whole slew of benefits, such as:
On Youtube, you can add an annotation that links to your site and a donate button
Business-grade Gmail, Google Drive, and a bunch of other free apps.
A tax identification number (or EIN code, if your organization is an employer) and a TechSoup validation token are required to sign up for Google for Nonprofits. The process proceeds as follows:
Navigate to Google for Nonprofits. The registration link is at the bottom of the page. Click "get started."
Accept Google's non-discrimination policies.
Find the TechSoup validation token and insert it into the field.
Elect to be contacted by Google. Provide your contact information and organization information. Sign in with a valid email address that you check often, as Google will use this address to send announcements regarding your account.
Then register and wait for a response. It only takes a few days for it to get approved, and then once it is it's on to the next step, where you will learn how to apply for the Google Ad Grant itself. 
4. Apply for Google Ad Grants
Next, you can apply for Google Ad Grants. Before this, we recommend you check out their enrollment guide just to make sure you didn't miss anything. 
5. Create A Google Ads Account
You can create a Google Ads Account as soon as you're approved for the Google for Nonprofits program. 
First, go here.
Select your time zone and country that your org is registered in.
Select USD no matter what (this makes it easier to read the analytics.)
Submit. You'll be brought to a new Google Ad account. Make sure to note the number in the top left corner. It's in the XXX-XXX-XXXX format.
MOST IMPORTANTLY NEVER EVER NEVER EVER EVER EVER ENTER ANY CREDIT CARD OR PAYMENT INFO. If they ever request it from a pop-up, an email, or anything, ignore it, entirely. Do not interact with it. It will mess everything up and you will have to re-apply. SERIOUSLY, DO NOT DO IT. TATTOO IT ON YOUR FOREHEAD.
Take the prequalification survey.
It takes like 10 minutes to get $10,000/month.
6. Take Short The Google Ad Grants Training Program
You also have to view a video and complete a quiz after you complete the pre-qualification survey. The video goes over guidelines, policies, and the standards you have to uphold in order to keep your grant. Make sure to not gloss over the video, as passing the quiz is required for grant approval.
7. Pre-Qualification Submission
We're almost done! Here's how to apply for the Google Ad Grants pre-qualification.
Make sure you're signed in to your Google Nonprofit account.
Under "Google Ad Grants," click "activate."
Enter your customer ID. Remember that code from before. XXX-XXX-XXXX format.
Let them know how you found out about Google Ad Grants
Press "enroll."
Most likely Google gets back to you in 5 business days.
8. Set up a Google Ads campaign
After you're approved for pre-qualification, you have to set up a proper Google Ads campaign to receive final Google Ad Grants approval. This can be a little intimidating, but it's really not that bad.  If you're a Google Ads beginner, Google has a simple guide to set up a Smart Campaign, where their algorithms do most of the work. If you have familiarity with Googe Ads, they provide a more in-depth guide to set up your campaign. Keeping a best practice account with some ads running is key to keeping in good standing with Google Ad Grants.
9. Final Approval For Google Ad Grants
Even though it seems a little redundant, there is one more process, and that's to have Google verify that your ads are set up correctly and that they're in compliance with Google Ad Grants policies. This typically takes 10 days and is more or less the same as the pre-qualification submission.
10. Keep Your Google Ad Grants Account In Compliance
Keeping your account active is required to retain the grant. On its site, Google provides a complete list of requirements, as well as instructions for staying in compliance. Here are a few of the Ad Grant requirements:
The account should be updated every two months.
A Google Analytics goal is mandatory to track Adwords traffic sent to your site. One conversion event is also necessary.
Traffic can only be directed to your site. No selling your ad credits to other companies.
Make sure the account's overall clickthrough rate (CTR) is at least 5% and its quality score is at least 2.
Unless your organization's name is the keyword, single-word keywords will not be accepted. Our recommendation is to run an ad for your organization's name since they are likely on it, since it's you. This will help maintain a CTR of above 5%.
Avoid too general keywords, such as television, e-books, charity, etc. T
Respond to any Google surveys you receive. This is a semi-annual survey, so it's not that bad.
While you're not required to spend the $10,000/month to keep the grant, why wouldn't you? However, you can't just click "go" and expect that $10k to be spent. Instead, you have to keep on building out campaigns that target enough people for the ads to be spent. After all, Google only charges based on who interacts with it, so if there is no interaction, there is no spend. However, just imagine what you can do with $120,000/year in new marketing budget. Nay, a new OUTREACH budget, since it's way more than marketing.
More Info:
Guaranteed Approval For Google Ad Grants