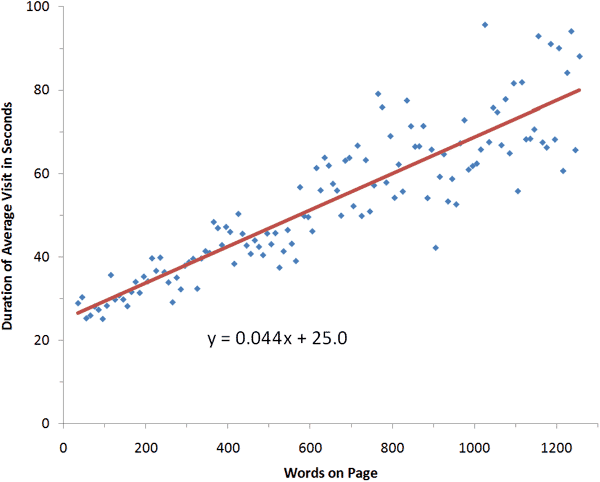 In an era of soundbites, people are being bombarded by information more than ever, with the average person being advertised to 5000 times per day. So how do we make sure our messages are received by people? Simple. Keep it simple. Short and simple that is.

According to research done by Harald Weinreich, Hartmut Obendorf, Eelco Herder, and Matthias Mayer, titled "Not Quite the Average: An Empirical Study of Web Use," in the ACM Transactions on the Web, they found that on an average article length of 593 words, people only read 20% of the text on the page, and only read half the content on a page if it was under 111 words.
Therefore, I am going to leave this article here, and let that information soak in, considering this article is 151 words.
Read more at:
https://www.nngroup.com/articles/how-little-do-users-read/